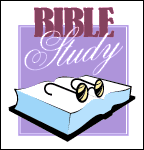 Healing: Arise And Walk!
(2 Tim 3:16 KJV) All scripture is given by inspiration of God, and is profitable for doctrine, for reproof, for correction, for instruction in righteousness: (2 Tim 3:17 KJV) That the man of God may be perfect, thoroughly furnished unto all good works.
[The following is a copy of an email: Discussion of Miracles for the Purpose of Christian Unity: God Tells the Church, "Arise and Walk". Submitted by Brother Tim Warlick, presented here as it transpired. PJR]
Foreword:
May we Christians all realize who we are, and all the many blessings we have together in Jesus. The following sheds some important light from scripture about the subject of "glory" relative to miracles and to Christian unity. I am reprinting here, with permission, a discussion that took place on a mailing list, called the "BeGod's" mailing list at www.onelist.com . The original post was made by list owner, Chris Adler, and came from Steve T. of "God's Daily Word", regarding the story of the beggar which is found in Acts in the Bible, plus a response which puts in perspective how the glory of miracles relates to Christian unity.
Tim Warlick
>Message: 1
> Date: Fri, 19 Nov 1999 12:17:08 -0600
> From: "Chris Adler" <chrisadler@tznet.com>
>Subject: God's Daily Word 11-19-99 [Arise And Walk]
>
>Arise And Walk
>
>Prayer should become a very important part of our Christian life. We
>are born into God's family with prayer as we place our trust in Jesus,
>and we're encouraged to continue as we mature: "in everything, by
>prayer and petition, with thanksgiving, present your requests to God."
>(Philippians 4:6). We also know our prayers will be heard and answered:
>"Ask and you will receive, and your joy will be complete." (John 16:24).
>
>A disciplined believer learns to take all matters, large and small, to
>God in prayer. However, even the mightiest prayer warrior can become
>confounded by God's response (or lack of response). Answers are often
>slow in arriving, and frequently not the ones we had hoped. Underlying
>all our prayers must be the belief that "in all things, God works for
>the good of those who love Him." (Romans 8:28). God always has a plan
>and always knows our needs.
>
>A short time after Jesus was crucified, Peter and John were confronted
>by a crippled man begging for some money.
>
>Acts 3:6
>Then Peter said, "Silver or gold I do not have, but what I have I give
>you. In the name of Jesus Christ of Nazareth, walk."
>
>Until now, the crippled man had never walked a single step. In his
>limited view of the world, the only hope for a better life was to be
>given a little money. His request was limited by what he could see and
>understand - limited by his belief and faith.
>
>We should continue to present our requests through prayer. God will
>always answer. His answer will either be yes, no, or wait - or, "Here
>my child, I have something much better for you." God's view of our
>needs is much better than our own. Don't be surprised to find we've
>been asking for a nicer set of crutches, when all along God has wanted
>to say: "Arise and Walk!"
>
>Have a Great Day!
>Steve T.
>*****************************************************
>Please pass this message to others!
>To be added to this mailing, send a request to stroxel@dcci.com
>or subscribe online at http://www.godsdailyword.org
>Invite others to receive daily devotionals at:
>http://www.godsdailyword.org/invite.htm
>All Scripture references are from:
>The Holy Bible: New International Version.
>Copyright 1973, 1978, 1984 by International Bible Society.
>God's Daily Word Ministries
>P.O. Box 700113
>San Antonio, TX 78270
>*****************************************************

Response by Tim Warlick
Re: Arise and Walk
This is a great story, and I want to add that this following statement may
be true in more ways than one:
"*>Don't be surprised to find we've been asking for a nicer set of crutches,
when all along God has wanted to say: "Arise and Walk!"*"
Not only is this true for the individual Christian, but I think that in some
important ways it's true for the church, the whole body of Christ from all
Christian denominations and groups, with regard to seeking unity together in
Jesus.
You know I've always been amazed at how we can all see so many different
lessons from God for us to treasure, all buried in the same story; all of
the lessons true, all of them important. Each of us should endeavor to
bring forth such treasure from our own heart to share with the other members
of the body. And the other members must be prepared to receive their share
in such treasure coming through other Christians, regardless of denomination
or minor doctrinal differences.
Luke 6:45 A good man out of the good treasure of his heart bringeth forth
that which is good; and an evil man out of the evil treasure of his heart
bringeth forth that which is evil: for of the abundance of the heart his
mouth speaketh.
1 Corinthians 12:21 And the eye cannot say unto the hand, I have no need of
thee: nor again the head to the feet, I have no need of you.
If we recognize that all Christians, of all denominations, share in the same
Holy Spirit, then we just need to let the Comforter speak to us through all
those other Christians to remind us what Jesus said, and teach us all
things. If we are willing to allow Him in each other, in Christians of all
Christian denominations and groups, I believe He eventually will show us all
truth in the context of different related scriptures. And ever more truth
is revealed to us all as we together dig for the treasure, deeper and
deeper, line upon line, precept upon precept.
I love the reference here in this piece by Steve T., to the beggar in the
book of Acts who's just looking for a way to make ends meet when the glory
of God's power to work miracles suddenly falls on him. First thing I notice
about this miracle, which takes place after the crucifixion, is that the
practice of miracle healings seems to have changed a bit.
Jesus often told those who sought healing from Him that they are healed in
proportion to their own faith in Him. That also seems to be the gist of
this below reference as well which refers to Jesus near His home:
Mark 6:5 And he could there do no mighty work, save that he laid his hands
upon a few sick folk, and healed them.
6 And he marvelled because of their unbelief. And he went round about the
villages, teaching.
Yet now after the resurrection, here in the story of this beggar, his own
faith is not even addressed. And as well noted in Steve's piece, the
healing comes with apparently no faith at all on the beggar's part. Is the
faith of just one who believes, whether healer or healed, enough to do the
healing now that the person of Jesus is nowhere to be seen? I think the
answer is yes, and that this is an example of what was meant by another
scripture.
John 14:12 Verily, verily, I say unto you, He that believeth on me, the
works that I do shall he do also; and greater works than these shall he do;
because I go unto my Father.
So is such miracle working power still available today? Do we still believe
on Him? Is He still with His Father? Where is Jesus now?
Both Jesus and His Father exist and dwell in God's love for all Christians,
of all Christian denominations and groups. And to the extent that we have
that same love for all Christians in our own hearts, the love that He loved
us with, God's kingdom is in our own hearts.
1 John 4:8 He that loveth not knoweth not God; for God is love.
1 John 4:10 Herein is love, not that we loved God, but that he loved us,
and sent his Son to be the propitiation for our sins.
1 John 4:12 No man hath seen God at any time. If we love one another, God
dwelleth in us, and his love is perfected in us.
John 14:23 Jesus answered and said unto him, If a man love me, he will keep
my words: and my Father will love him, and we will come unto him, and make
our abode with him.
Luke 17:21 Neither shall they say, Lo here! or, lo there! for, behold, the
kingdom of God is within you.
I believe that we get any thing we ask for if it's according to His will for
unity in Jesus, for all Christians, of all Christian denominations and
groups. But I also believe that so far, we've all sinned and fallen short
of the glory of God by failing to show the world that we are the disciples
of Jesus who is the Son of the true God. This is because we have failed to
show the world that we love all Christians, of all Christian denominations
and groups, enough to lay down our lives for each other. If we knew in our
hearts that we had performed just a mustard seed's worth of obedience to Him
in this new commandment of Jesus, we would have all the faith we need, and
we would be able to confidently say that we do in fact believe on Him,
because as merely unprofitable servants, we've finally chosen to obey Him.
Jesus isn't going to serve us Christians by working His power to do miracles
through us, until we first serve Him by obeying His new commandment.
Luke 17:5 And the apostles said unto the Lord, Increase our faith.
6 And the Lord said, If ye had faith as a grain of mustard seed, ye might
say unto this sycamine tree, Be thou plucked up by the root, and be thou
planted in the sea; and it should obey you.
7 But which of you, having a servant plowing or feeding cattle, will say
unto him by and by, when he is come from the field, Go and sit down to meat?
8 And will not rather say unto him, Make ready wherewith I may sup, and
gird thyself, and serve me, till I have eaten and drunken; and afterward
thou shalt eat and drink?
9 Doth he thank that servant because he did the things that were commanded
him? I trow not.
10 So likewise ye, when ye shall have done all those things which are
commanded you, say, We are unprofitable servants: we have done that which
was our duty to do.
We know that God's will for all of heaven and earth is Christian unity, and
that's why we're confident we have whatever we ask.
1 John 5:14 And this is the confidence that we have in him, that, if we ask
any thing according to his will, he heareth us:
15 And if we know that he hear us, whatsoever we ask, we know that we have
the petitions that we desired of him.
Ephesians 1:9 Having made known unto us the mystery of his will, according
to his good pleasure which he hath purposed in himself:
10 That in the dispensation of the fulness of times he might gather
together in one all things in Christ, both which are in heaven, and which
are on earth; even in him:
John 13:34 A new commandment I give unto you, That ye love one another; as
I have loved you, that ye also love one another.
35 By this shall all men know that ye are my disciples, if ye have love one
to another.
So is such miracle working power available to us today? Yes, it is if we
are one of those who believe on Him through the words of the apostles. The
glory of God to work miracles has long ago been given to us by Jesus for the
purpose of Christian unity, of all Christians, of all Christian
denominations and groups, and it's the same glory given to Jesus to work
such miracles as raising Lazarus from the dead.
John 11:4 When Jesus heard that, he said, This sickness is not unto death,
but for the glory <1391> of God, that the Son of God might be glorified
thereby.
John 11:40 Jesus saith unto her, Said I not unto thee, that, if thou
wouldest believe, thou shouldest see the glory <1391> of God?
John 17:22 And the glory <1391> which thou gavest me I have given them;
that they may be one, even as we are one:
So what do we do about it? We obey His new commandment, so we can be with
Jesus there where He is, abiding in His love for all Christians, where we
can see the glory of the miracles He is willing to work to show His presence
in His love for all His brethren.. We each find a way, maybe a different
way for each of us, but a way to give our own lives for each other, all
Christians, in all Christian denominations and groups. What life are you
looking for, for yourself, or for your own denomination more than the whole
body of Christ? If you find your own life, you lose it. But if you
figuratively lose your own life in this world for the sake of the body of
Christ, you find it.
John 17:24 Father, I will that they also, whom thou hast given me, be with
me where I am; that they may behold my glory <1391>, which thou hast given
me: for thou lovedst me before the foundation of the world.
John 15:10 If ye keep my commandments, ye shall abide in my love; even as I
have kept my Father's commandments, and abide in his love.
John 15:12 This is my commandment, That ye love one another, as I have
loved you.
13 Greater love hath no man than this, that a man lay down his life for his
friends.
14 Ye are my friends, if ye do whatsoever I command you.
How many does it take? Just one willing to believe like Peter after the
resurrection, if you ask me. Healed or healer, it doesn't make any
difference. With regard to the power of God available now to work miracles
for the purpose of Christian unity, of all Christians, in all Christian
denominations and groups, the church should be down on it's knees asking God
for a good answer to two questions which I believe Jesus asks of the church
itself.
Luke 18:8 I tell you that he will avenge them speedily. Nevertheless when
the Son of man cometh, shall he find faith on the earth?
John 11:40 Jesus saith unto her, Said I not unto thee, that, if thou
wouldest believe, thou shouldest see the glory <1391> of God?
So yes, I agree very much, *>Don't be surprised to find we've been asking
for a nicer set of crutches, when all along God has wanted to say: "Arise
and Walk!"*
(Note: <1391> is the Strong's Concordance word reference number.)
Love in Jesus,
Tim




Brother Tim Warlick is a member of:
Home page:
United Christian Ministry
PO Box 395
Broadalbin, NY 12025
USA
Submit Prayer requests here
Comments, testimonials, submissions welcome.
Email