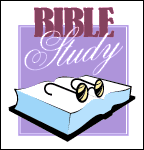 Dealing With And Praying About Generational Curses:
(2 Tim 3:16 KJV) All scripture is given by inspiration of God, and is profitable for doctrine, for reproof, for correction, for instruction in righteousness: (2 Tim 3:17 KJV) That the man of God may be perfect, thoroughly furnished unto all good works.
[The following was written and submitted by "Why?", We entered this subject of interest, but after much prayer and study, God reminded me that He is my Father and He has no sin. So therefore, I have NO generational curses. Simple enough. PJR.]
Dealing With And Praying About Generational Curses
You shall have no other gods before Me. 'You shall not make for yourself a carved image-any likeness of anything that is in heaven above, or that is in the earth beneath, or that is in the water under the earth; you shall not bow down to them nor serve them. For I, the LORD your God, am a jealous God, visiting the iniquity of the fathers upon the children to the third and fourth generations of those who hate Me, but showing mercy to thousands, to those who love Me and keep My commandments. Deuteronomy 5:7-10
Many people even Christians have problems, troubles and afflictions because they have not dealt with generational curses. Generational curses keep people from being able to hear God or His true prophets. We have to ask God to break any generation curses and ask forgiveness for any sins which their relatives have committed. The following is a suggested prayer to deal with and pray about generational curses and to get delivered and set free.
Lord in Jesus name we invite you to come into our heart and life and wash us with your royal blood and fill us with your Holy Spirit. We come against all evil, all negativity that has been communicated in the paternal bloodline to the nth generation. We especially come against lust. We ask the Holy Spirit to dissolve all wrong desires. In Jesus' name and by His authority, we bind any negativity influencing our lives, especially feelings of being unloved, and fear.
Lord in Jesus name, we come against all oppression, we come against all prejudices, all racial hatred in Jesus' name. We pray in the light of the Spirit and call upon the power of the Precious Blood to wash us clean. We bind any spirits of hatred in Jesus' name and command them to go to the Lord, not to harm anyone or have any effect on those present, family, friends or possessions.
In Jesus name we come against any demonic curses. We come against religious bigotry in the name of Jesus, and command it to be gone. We come against any evil and unquiet spirit, murder, and violence in the name of Jesus. We command you to be gone and have no influence in our lives or our families. Thank You, Lord, for the Precious Blood flowing into our beings, cleansing us. Lord, we pray for the children hurt through the negativity of all generations, in Jesus' name.
Lord, we come against brutality in the name of Jesus, by the power of the Holy Spirit. We command all abuse to be dissolved in the Light of Christ, through the power of His priesthood. We command self-hatred to be dissolved in the name of Jesus. Lord we ask You to touch those who were the victims of people who could not love, did not learn how to love or were not able to share love. Lord, we ask You to supply Your love to those people who were victimized in this way.
Any spirit of fear, compulsiveness, addiction, that has come down into the paternal generations or by deceivement we come against in the name of Jesus. We command you to come under the anointing of the Spirit and into the light of Jesus. We come against any occult, guilt, attachments, and any blasphemy in Jesus' name. Be gone, in the name of Jesus. Lord, let Your Light shine and let Your Precious Blood flow to cleanse, purify and set us free.
We forgive all who hurt us. We ask forgiveness of all who have been hurt by our ancestors. We ask your forgiveness, Lord, for what they have done against You. We come against any miscarriage, still birth and any abortion or murder. Using the sword of the Spirit we just cut the channels of communication and bind them up with the Precious Blood. We thank You, Lord, for the healing and miracles. Thank You Lord, for setting the captives free.
Lord, we ask you to heal the suicide, self-destruction, mental depression, physical handicaps. Wash it in Your Blood, Lord, and set the captives free. We ask You to touch and heal any injustices, idolatries, and traumas. We pray in the light of the Holy Spirit and separate ourselves from any negative influences. We come against hatred and violence in marriage, evil desires, evil intentions and bring all sexual sins under the anointing of the Holy Spirit.
We come against all being different, haters of self, others, and God, and all hopelessness and despair in Jesus' name, and command that it be dissolved by the power of the Precious Blood. We come against any spiritual contact of the dead, in the Name of Jesus. We rebuke all occult, anything superstitious, curses, hexes, evil wishes, evil desires, evil intentions, voodoo, black magic, and witches 'wheel in Jesus' name. We pray in the light of the Spirit, the presence of Jesus. Thank You Lord, for the healing and miracles.
Lord, we now walk back in Your Light with the sword of the Spirit and through the power of Spirit and come against everything negative. We especially come against any lust and wrong desires and any marital unhappiness in the name of Jesus. We command that the negative influence come under the power of the Spirit and be dissolved. We ask that all pain and hurt and negativity from unloved, fear, Guilt, miscarriages, troublesome births, unwanted pregnancies and unwelcome children come under the power of the Holy Spirit and be healed, in Jesus' name.
Lord, we come against all cursing, blasphemy, bitterness toward You and ask especially for the enlightenment and truth by the power of the Holy Spirit. We pray that all negativity from rape, indecent exposure, molestation, sexual aggression and any and all covertness come under a tremendous infilling of light and love and healing and peace. Thank You Lord, for dissolving that negativity. We bind all spirits of bitterness and resentment in Jesus' name. We command all evil spirits including evil spirits of rejection to leave.
Lord, we pray about for all the oppression, hate, curses, murders and all the hurt and pain of our pasts generations that have affected us that you will deliver and cleanse us from their consequences and judgments. We especially pray for marriages that were prearranged and any selling of people, all slavery, anything grossly unjust. Lord, we come against all of this unloved in the name of Jesus.
We pray for forgiveness for those who were harmed and we give forgiveness on behalf of our ancestors to those who were unjust aggressors. We thank You, Lord, for the healing and for the light of Your Holy Spirit cleansing, purifying, and making whole.
We just thank you Lord for being present and touching those women who were so hurt. We ask You to heal the unloved toward the female children, especially by men who were looking for male children. Touch all the abuse, neglected, unwanted, the hurt, the sense of rejection and low self-esteem inflicted on females. Thank You Lord that You are coming against that now with the Holy Spirit.
Lord, we pray that Your Spirit may flow to heal and make whole those who experienced low self-esteem, unloved, and unwanted. Lord, we pray especially for those who were victims of deformity and rejected by society. We pray for healing of those who felt different, less than, left out. Heal the broken hearts, Lord. We pray for those who suffered illness and died agonizing deaths. In the name of Jesus, by the power of Holy Orders, I claim this to be purified.
Lord, we see the sword of the Spirit cutting through all the poverty, hunger, and pain. Thank You, Lord, for sealing us with your Precious Blood and separating us from the hurt and pain. Lord we pray for those who were victims of injustice. Thank You! We forgive all those who are unjust, unloved, those who inflicted hurt and pain. Lord, block and cut and destroy all transmitted diseases aids, and etc.
We ask for forgiveness for sins of pride, anger, envy, judging from the past generations and the resulting affliction on us. We ask You to heal the overwhelming hurts and pains. Touch any unforgiveness, stealing, lying that came down from the past generations. We pray in Jesus name that light, love, peace, joy, healing, health and wholeness be our portion continually!
Lord, we come against the negativity -- lack of faith, loss of faith, revenge, massacre, religious wars, atheism, paganism -- we just bind all that negativity and pray in Your light and love. We see the Spirit moving, cleansing, and liberating us. We bind all spiritual defects, physical defects, material defects, and social defects and command it to depart from our lives.
Thank You, Lord, for the fruit of Your Holy Spirit moving through our past generations -- the fruit of peace, love, joy, patience, kindness, moderation and self-control. Thank You, Lord for all the love we have received from our ancestors, in Jesus' Name.
In Jesus name, in the name that is above everything in heaven and on earth, we now say defeat become victory, crooked be made straight, injustice become justice, wrong become right, poverty become plenty, lack become abundance, negative things become positive things, sickness become health, weakness become strength, curses become blessings, loss become restoration, bondage become redemption, wealth and riches become a reality and all our mountains, troubles and afflictions be moved into the sea and be no more! For we stand on God's word:
So Jesus said to them, "Because of your unbelief; for assuredly, I say to you, if you have faith as a mustard seed, you will say to this mountain, 'Move from here to there,' and it will move; and nothing will be impossible for you. Matthew 17:20
Thank You Lord, for healing us and setting us free. "Say but the word and I shall be healed." Thank You, Lord. Amen.
God's people are not blessed because they have not learnt understood or understood the activity and works of demons in and around their hearts and lives. Yet God's word is unchanging;
When evening had come, they brought to Him many who were demon-possessed. And He cast out the spirits with a word, and healed all who were sick, Matthew 8:16
Therefore I remind you to stir up the gift of God which is in you through the laying on of my hands. For God has not given us a spirit of fear, but of power and of love and of a sound mind. 2 Timothy 1:6-7
Many of God's people have not dealt with the demons and their different manifestations such as:
SPIRIT OF HEAVINESS - Isaiah 61:3
Broken hearted, continual sadness, cruel, crying, death, defeatism, dejection, despair, despondency, discouragement, disgust, drivenness, escape, false burden, fatigue, gloom, gluttony, grief, guilt, heartache, heartbreak, hopelessness, hurt, hyperactivity, indifference, inner hurts, insomnia, laziness, lethargy, listlessness, loneliness, morbidity, mourning, negativity, passivity, pressure, rejection, restlessness, self-pity, sleepiness, sorrow, spirit, suicide, tiredness, torment, troubled spirit, weariness, wounded spirit.
SPIRIT OF JEALOUSY - Numbers 5:30
Accusations, anger, argumentative nature, backbiting, belittling, bickering, bitterness, blasphemy, causing divisions, coarse jesting, competition, contention, covetousness, criticism, cruelty, cursing, deception, destruction, discontent, disputes, dissatisfaction, distrust, dreamer, enmity, envy, factious, faultfinding, fighting, gossip, greed, hardness of heart, hatred, hurt, inability to cry, insecurity, judging, kleptomania, lying, malice, materialism, mocking, murder, quarreling, rage, railing accusations, restlessness, retaliation, revenge, sadism, self-centeredness, self-hatred, selfishness, spite, stealing, strife, suicide, suspicion, temper, unforgiveness, unworthiness, violence.
LYING SPIRIT - 1 Kings 22:22
Adultery, compassion, creating doctrines without using the word of God, crying, cursing, deceit, deception, depraved desires, divination, dreamer, drivenness, emotionalism, exaggeration, excessive talking, false accusations, false burdens, false prophecy, false spirituality, false teachers, fantasies, fear of authority, financial problems, flattery, fornication, homosexuality, hypocrisy, insinuations, lies, low self-image, (feel-ugly, worthless), lust, mental bondage, pornography, profanity, religious spirit, seeker of men's approval, sexual perversions, sodomy, strong delusions, superstitions, uncleanness, vain imaginations, vanity.
FAMILIAR SPIRIT - Lev. 19:21, 20:6, 20:27, Deut. 18:11, 1 Samuel 28:3
Astrology, automatic handwriting, black magic, Buddhism, certain kinds of rock music, channeling, charmer, charms (good luck) Christian Science, clairvoyance Confucianism, conjuring, consulting of the dead, cults, disobedience, divination , divination, diviner, doctrinal error, dreamer, drugs, e.s.p., enchanter, false prophecies, fear of God, fear of Hell, fear of lost salvation, fetishes, formalism, fortune telling, hallucinations, handwriting analysis, Hinduism, horoscopes, hypnosis, incantation, Islam, Jehovah's Witnesses, lawlessness, legalism, levitation, Masonry, medium, mind reader, Mormonism, muttering, necromancy, new age philosophies and involvement, obsession, occultism, ouija board, palmistry, passive mind, peeping & muttering, pendulum, rebellion, religiosity, ritualism, Rosicrucianism, Satanism, seance, seduction, self-will, Shintoism, soothsayer, sorcery, spirit guides, spiritism, stubbornness, Taoism, tarot cards, Theosophy, Unitarianism, Unity Church, Universalism, unscriptural deliverance, warlock, water witching, white magic, witchcraft, yoga.
PERVERSE SPIRIT - Isaiah 19:14
Abortion, atheism, child abuse, chronic worrier, contentious, cranky, doctrinal error, (twists the word), evil actions, exposure, false teachers, fantasy lust, filthy minded, foolishness, frigidity, harlotry, hate, incest, lesbianism, lovers of self, lust, pedophilia, pornography, sexual deviation, sexual perversion, sodomy, stubbornness, wounded spirit.
SPIRIT OF PRIDE AND HAUGHTINESS - Proverbs 16:18
Affectation, agitation, anger, argumentative, arrogant, boastful, bragging, competitiveness, contentious, controlling, criticism, dictatorial, domineering, egocentric, egotism, frustration, gossip, haughtiness, "holier-than-thou" attitudes, idleness, impatience, insolence, intellectualism, intolerance, irritability, lofty looks, mockers, obstinacy, overbearing, perfectionism, play acting, pretension, pride, pride of education, rationalism, rejection of God, resentment, scornful, self-centeredness, self-deception, self-delusion, self-importance, selfishness, self-righteousness, smug attitude, sophistication, stiff-necked, stubbornness, superiority, theatrics, vanity, wrath.
SPIRIT OF WHOREDOM - Lev. 19:29 & 20:5, Num. 25:1, Hosea 1:2
Adultery, chronic dissatisfaction, emotional dissatisfaction, exhibitionism, exposure, fantasies (lust), fornication, frigidity, harlotry, homosexuality, idolatry, incest.
Love of (lust for): body (sexual), money, the world, position, authority, social standing.
Lust (all kinds), masturbation, pornography, prostitution, seduction, sensualist, sexual, sodomy, transvestites, uncontrollable sexual desires, unfaithfulness, weakness, worldliness.
SPIRIT OF INFIRMITY - Luke 13:11
Allergies, arthritis, asthma, bent body/spine, bleeding, cancer, chronic diseases, colds, diseases, disorders, epilepsy, feebleness, fungus infections, hallucinations, hay fever, heart attack, impotent, infections, insanity, lameness, lingering physical trauma, lingering spirit, madness, mania, mental illness, oppression, paralysis, paranoia, physical disorder, retardation, schizophrenia, senility, sinusitis, spirit of death, torment, virus, weakness, wounded spirit.
DEAF AND DUMB SPIRIT - Mark 9:25
Accidents, accidents by burning, accidents by drowning, blindness, convulsions, crying, deafness, destruction, dumbness, ear problems, emotionlessness, epilepsy, eye diseases, fear of fire, fear of water, foaming at the mouth, gnashing of teeth, infections (chronic), inner ear problems, insanity, lunatic behavior, madness, motionless, pining away, schizophrenia, seizures, sensing `the approach of death', stupors, suicide, tearing, uncontrolled convulsions, wallowing.
SPIRIT OF FEAR - 2 Tim 1:7
Fear of any of the following:
accusation, authority, condemnation, closed-in places, confrontation, correction, danger, dark, death, disapproval, failure, God, heights, judgment, man, pain, persecution, poverty, rejection, reproof, water.
Agitation, anxiety, apprehension, cannot call upon God, compromise, confusion, daydreaming, distrust, doubt, doubting assurance of salvation, dread, embarrassment, escape, excessively sensitive, excitement, faithlessness, fantasy, forgetfulness, fright, headaches, heart attacks, hypochondria, hysteria, inadequacy, indecision, indifference, ineptness, inferiority complex, insanity, insomnia, jealousy, judging, lack of trust, lack of trust, loneliness, low self-esteem, low self-esteem, migraines, nightmares, overly careful, paranoia, passivity, phobias, playacting, pouting, pretension, procrastination, reclusiveness, resentment, roving, salvation, schizophrenia, self-aware, self-rejection, self-reward, shyness, sickness, skepticism, sleepiness, sleeplessness, sophistication, spiritual blindness, stress, suspicion, tension, terror, theatrics, timidity, torment, trembling, unbelief, unduly cautious, unreality, unworthiness, worry.
SPIRIT OF BONDAGE - Romans 8:15
Addictions to: alcohol, caffeine, cigarettes, drugs, food (anorexia, bulimia, etc.), medications (above and beyond prescribed use), nicotine.
Accusation, anguish of spirit, bitterness, brokenhearted, bruised spirit, compulsive behavior, condemnation, control, coveting wealth in order to hoard it, criticism, dominance, dominated by others (soul ties), doubting salvation, drivenness, embarrassment, false burden, false compassion, false guilt, false responsibility, faultfinding, fear of death, fears, feeling "lost", frustration, gluttony, hyperactivity, idleness, inability to break free, judging , nervousness, no assurance of salvation, oppression, possessiveness, pressure, resentment, restlessness, self condemnation, self-accusation, self-hatred, self-pity, self-reward (overeating, etc.), shame, spiritual blindness, superiority, unrighteousness, unworthiness.
http://downloads.members.tripod.com/cnt10/heaven.htm
http://www.jesuscalls.org/bethesda/
CNT
"And as you go, preach, saying, 'The kingdom of heaven is at hand.' "Heal the sick, cleanse the lepers, raise the dead, cast out demons. Freely you have received, freely give. Matthew 10:7-8
" In this new life one's nationality or race or education or social position is unimportant; such things mean nothing. Whether a person has Christ is what matters, and HE in all His fullness is equally available to all." Col.3:11
And have no fellowship with the unfruitful works of darkness, but rather expose them. For it is shameful even to speak of those things which are done by them in secret. But all things that are exposed are made manifest by the light, for whatever makes manifest is light. Therefore He says: "Awake, you who sleep, Arise from the dead, And Christ will give you light." Ephesians 5:11-14
"And this is the condemnation, that the light has come into the world, and men loved darkness rather than light, because their deeds were evil. "For everyone practicing evil hates the light and does not come to the light, lest his deeds should be exposed.
"But he who does the truth comes to the light, that his deeds may be clearly seen, that they have been done in God." John 3:19-21




Home page:
United Christian Ministry
PO Box 395
Broadalbin, NY 12025
USA
Submit Prayer requests here
Comments, testimonials, submissions welcome.
Email